December 2023
| Sun | Mon | Tue | Wed | Thu | Fri | Sat |
| --- | --- | --- | --- | --- | --- | --- |
| | | | | | 1 | 2 |
| 3 | 4 | 5 | 6 | 7 | 8 | 9 |
| 10 | 11 | 12 | 13 | 14 | 15 | 16 |
| 17 | 18 | 19 | 20 | 21 | 22 | 23 |
| 24 | 25 | 26 | 27 | 28 | 29 | 30 |
| 31 | | | | | | |
Calendar
I am a big fan of advocating on Twitter - It is networking at its best.
I know there are some that think "what good is it going to do....Let me explain!!
I opened a Twitter account only a few short months ago. I too thought "what good could this possibly do for our cause, oh well I'll give it shot, it cant hurt"
Now, 5 months later, I have over 1,000 followers. They are of all different backgrounds. A few Representatives, advocates from all types of causes, reporters, bloggers, Activists, and normal everyday people....with and without jobs.
Every tweet I send out gets picked up by one or more of those followers and then one or more of their followers picks it up and retweets it, and so on and so on. Not only do I tweet for our cause, I tweet others causes as well. Which in turn they do me the favor of tweeting for our cause and help spread the word.
Twitter has become one of the main tools for the MSM to pick up on stories, because when something is tweeted it is in real time. Word spreads pretty fast on twitter.
With newest job numbers and economic woes that are coming out now, MANY people are panicking and I have been seeing a buzz on twitter over the past few days. People are scared and they want to know how they can do their part.
The reason I am posting this, is to let people know that if there ever was a time when this avenue of advocating for our cause will be useful, the time is NOW!! People are tweeting like crazy about the newest job numbers and the latest stunts by the GOP to take away safety nets that so many desperately need. Now is the time for us to give Twitter our all, no matter how silly it sounds, it works! I have been getting feedback from some of my followers and non followers more than ever, in the form of PM's and tweets.
SO, get your tweeting fingers ready and join in!!! We are gaining momentum. Even if the talk isnt all about HR 589, it is about unemployment, and that is where we come in and spread the word about HR 589 to all. Let them know that there is a bill out there that could help millions in need.

Just a quick tip:

When you find an article about unemployment or how bad the economy is, tweet it!! That helps too.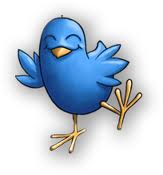 http://www.unemployed-friends2.org/t1514-quick-twitter-tips-a-twitter-guide-for-beginners
http://www.unemployed-friends2.org/t2381-getting-the-most-out-of-twitter
http://www.unemployed-friends2.org/t2094-tweeters-please-help-a-beginner
http://www.unemployed-friends2.org/t2015-share-your-support-for-the-99ers-hr-589-add-a-twibbon-to-your-twitter-or-fb-page
http://www.unemployed-friends2.org/t1402-attention-all-tweeters-use-hashtags-to-spread-awareness-to-hr589-99ers-and-jobs
Please remember, even if your tweets are only going to a Congressional Aide, you are spreading public awareness of the plight of the unemployed. Now is the perfect time to start tweeting our cause. America is angry, and believe it or not, they are sympathetic. Sick & Tired (our "Twitter Queen") has been contacted by several groups and given tips on advocating, received some excellent information from the Federal Reserve in St. Louis, been asked by tweeps who aren't unemployed how they can help - it isn't just about reaching the Reps - it is about reaching out to Americans!
You can tweet threads right from this forum just by clicking on the Twitter widget after you create an account. Sign up today, it is free, easy and the most useful form of communication in the social media today! Here is the link to create an account and how to get started:
http://support.twitter.com/groups/31-twitter-basics
http://twitter.com/
Tweeps to follow, to get you started.
Marked in red are forum members.
couth11
other98
AngryVoters
JCJ417
RodBMT
Genespark
politickwoman1
supertascha
progBuzz
Political_Munky
RBReich
firstcoyote
kkrishere
srsjones825
thepriestinhell
4americanworker
jerryg125
Unemployed_99er
liberalgirl007
ConcernedinKY
thenewinfluence
the_unemployed
AlanGrayson
superstevies
Jobless_in_Ma
99vFOX
wcgirl2
bbjeagle
Fox99er
LegallyBblondde
Jane_WI
AbbieOHD8
Amer99ersUnion
Darthtater36
AdmnUFF2
Exhausted99er
GoForTheRose
99ersUnited
UWActionGroup
DawnRayner
ExtendUENow
Crewof42
wcgirl1
mrsmarti
unemployed_mass
rochellesevier
pari_passu
Following
CharlieAndMe
byeagle37
Layofflist
msral
CMDEramo
99ermikeb
mkcoy55
Congressional contacts and media to follow!
---
Permissions in this forum:
You
cannot
reply to topics in this forum