June 2018
| Sun | Mon | Tue | Wed | Thu | Fri | Sat |
| --- | --- | --- | --- | --- | --- | --- |
| | | | | | 1 | 2 |
| 3 | 4 | 5 | 6 | 7 | 8 | 9 |
| 10 | 11 | 12 | 13 | 14 | 15 | 16 |
| 17 | 18 | 19 | 20 | 21 | 22 | 23 |
| 24 | 25 | 26 | 27 | 28 | 29 | 30 |
Calendar


The economy will lose $310 billion in federal support in 2012.

Expiring programs will cut 1.5 percentage points from 2012 GDP growth.


Lackluster Job growth will keep unemployment over 9 percent.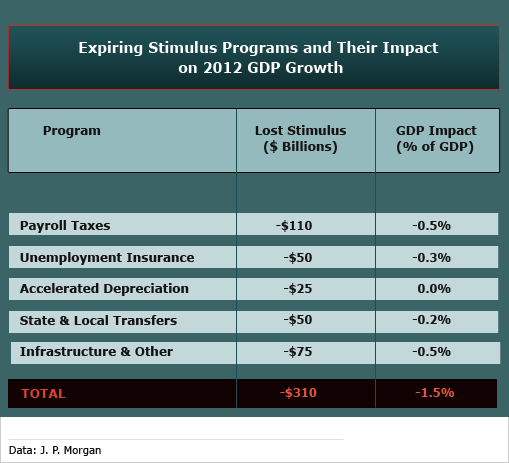 http://www.thefiscaltimes.com/Columns/2011/07/11/Three-Reasons-Why-the-Recovery-is-a-Long-Way-Off.aspx
This is a very serious situation. They are purposely letting the problem get worse - after all, the investor class has never done better - and soon both parties will get their way - privatize everything and impose the very same austerity measures that have been imposed upon other nations. What infuriates me is how they speak about "tough decisions." Why is it that NONE of the tough decisions effect this class? Anybody see a pattern here? Here's another pattern I noticed regarding a very small cabal that has set our foreign policy - did anybody notice who Hillary replaced PJ Crawley with?
A cabal is a group of people united in some close design together, usually to promote their private views and/or interests in a church, state, nation...
Victoria Nuland:

Principal Deputy National Security Advisor to Vice President Cheney 7/03 - 7/05
United States Permanent Representative to NATO June 20, 2005 - July 2, 2008
State Department Spokesperson May, 2011 (Hillary replaced PJ Crawley)

Nuland is married to political scientist Robert Kagan

Robert Kagan
Planning Staff and was a speechwriter for Secretary of State George P. Shultz (Reagan).

He co-founded the Project for the New American Century (PNAC)

He also serves on the board of directors for The Foreign Policy Initiative (FPI)
and is a member of the Council on Foreign Relations.

He is a contributing editor at the Weekly Standard

His brother is Frederick Kagan


Frederick Kagan
American resident scholar at the American Enterprise Institute (AEI), and a former professor of military history at the U.S. Military Academy at West Point.

Kagan authored the "real Iraq Study Group" report at the AEI -otherwise known as "the surge" that sent 30,000 additional troops to Afghanistan

Frederick Kagan is married to Kimberly Kagan,


Kimberly Kagan
President of the Institute for the Study of War which she founded
http://www.understandingwar.org/user/kkagan

On November 19th, 2007, Kimberly Kagan, wife of surge architect Frederick Kagan, wrote in a Weekly Standard article titled "How They Did It" that "With violence falling sharply, Iraqis are no longer mobilizing for full-scale civil war."

(The article's success hoopla, written by the wife of the architect in a magazine, whose editor happens to be his brother, conveniently ignores the Baby Ruth floating in the punch bowl:. 2007, the year of the surge, saw the largest annual toll of U.S. troop deaths in the history of this woebegone war.)

Here's the latest piece written by the husband/wife duo in the Weekly Standard: As an aside, editorial staff from both the Weekly Standard (Bill Kristol) and National Review (Rich Lowry) are the geniuses who recommended Sarah Palin - perhaps they were trying to avoid any intellectual or critical competition.

http://www.weeklystandard.com/author/kimberly-kagan
Afghan Withdrawal Would Undermine Local Security Effort (UPDATED)
8:28 AM, Jun 21, 2011 • By FREDERICK W. KAGAN and KIMBERLY KAGAN

Frederick along with his brother Robert Kagan, who is a member of the Aspen Strategy Group, and their father Donald are all signatories to the Project for the New American Century manifesto titled Rebuilding America's Defenses (2000)
They certainly got their way....and it doesn't much matter what party we vote for anymore.

Every American MUST make themselves aware of these so-called political thinktanks as their interests become federal policy. Yesterday, C-Span had Tom Friedman on as a guest of the above-mentioned Aspen Institute, and unless you are unaware who this prick is or what the Aspen Institute represents, they can perform a powerful marketing misinformation twist if we are not more critical minded. Friedman lives in a mansion - he is a multi-billionaire - most he inherited through marriage, but he has done a spectacular job promoting globalism which harms the working class while making his own superclass unbelieveably rich without having to work...He's a cunning little devil that spews deception on the unsuspecting crowd - he presents himself as just an average concerned American citizen looking out for the working class which he is NOT - you have to listen to one of his bullshit seminars. Somebody threw a green pie in his face at one which made my day. (He was famous for writing, among other things, "The World Is Flat" The title is a metaphor for viewing the world as a level playing field in terms of commerce, where all competitors have an "equal" opportunity Anyone that knows anything about U.S. trade policies and the obvious difference in the level of advancement in this country knows that this book is pure crap.) He is trying to suggest that we are the same as a society like China or India, and is another promoter of the "open our boarders" insanity, because like every other rich piece of excrement, he's got his and wants more, so screw every other American citizen. Hey Tom - this isn't a third world nation yet, but soon your class will be able to turn it into one, although you better look out, because the one thing your pea brain has neglected to recognize is that, unlike the totalitarian regimes that you so love, Americans have had a taste of democracy and we like it. For all the union haters out there wake up. Once union representation is destroyed, the global working class has absolutely no recourse but to work for the lowest wages in the world under similar conditions. Texas is a prime example of the race to the bottom that will ensue. Of course the Friedman children and those of the global superclass will continue to have plenty of opportunities as the new gilded age is upon us.


sbraney

Member




Posts

: 94


Join date

: 2011-02-20



Yes, this is very, very serious. Thx for heads up on the cabel, they are everywhere now. Isn't the Aspen Institute the group that was justed awarded the project of oveseeing and studying all of our community colleges to make sure that the best practices are provided in education/curriculum for all Americans? They are to make sure that training programs are in line with the jobs in the communities and in the Country as a whole. If they are the same group as above, that certainly puts them in the drivers seat to move towards the race to the bottom, most training will be for low wage jobs, some may not require a certificate (9 months), and others may require up to an Associates Degree. Certainly worth repeating this story, it's a wake up call.

---
Permissions in this forum:
You
cannot
reply to topics in this forum